Small Bathroom Makeover Blends Budget-Friendly DIYs and High-End Finishes
Some ideas to make your small bathroom shining and more convenient;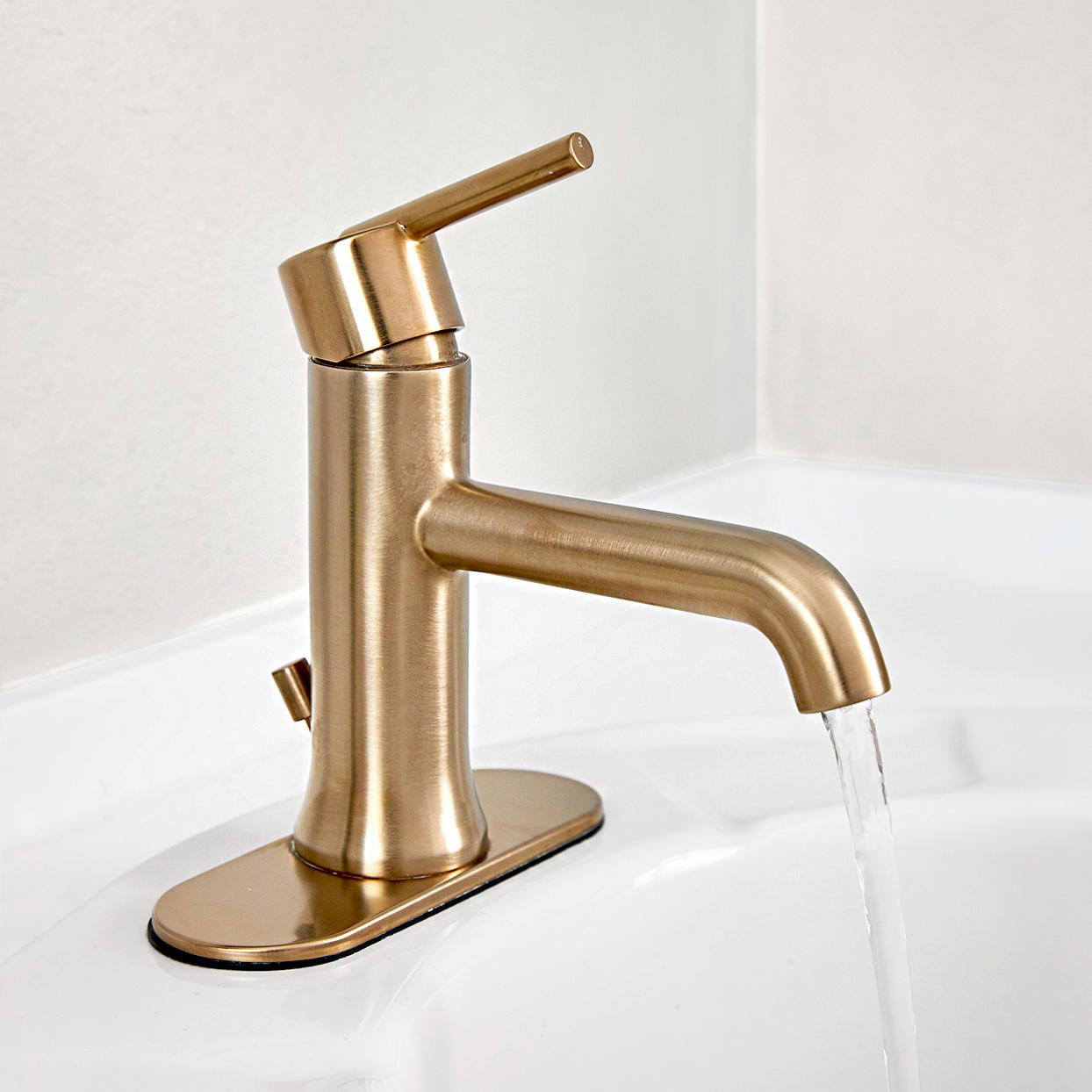 A new bronze faucet modernizes the old sink. The single-handle lever style is easier to turn on and keep clean than a traditional two-handle model.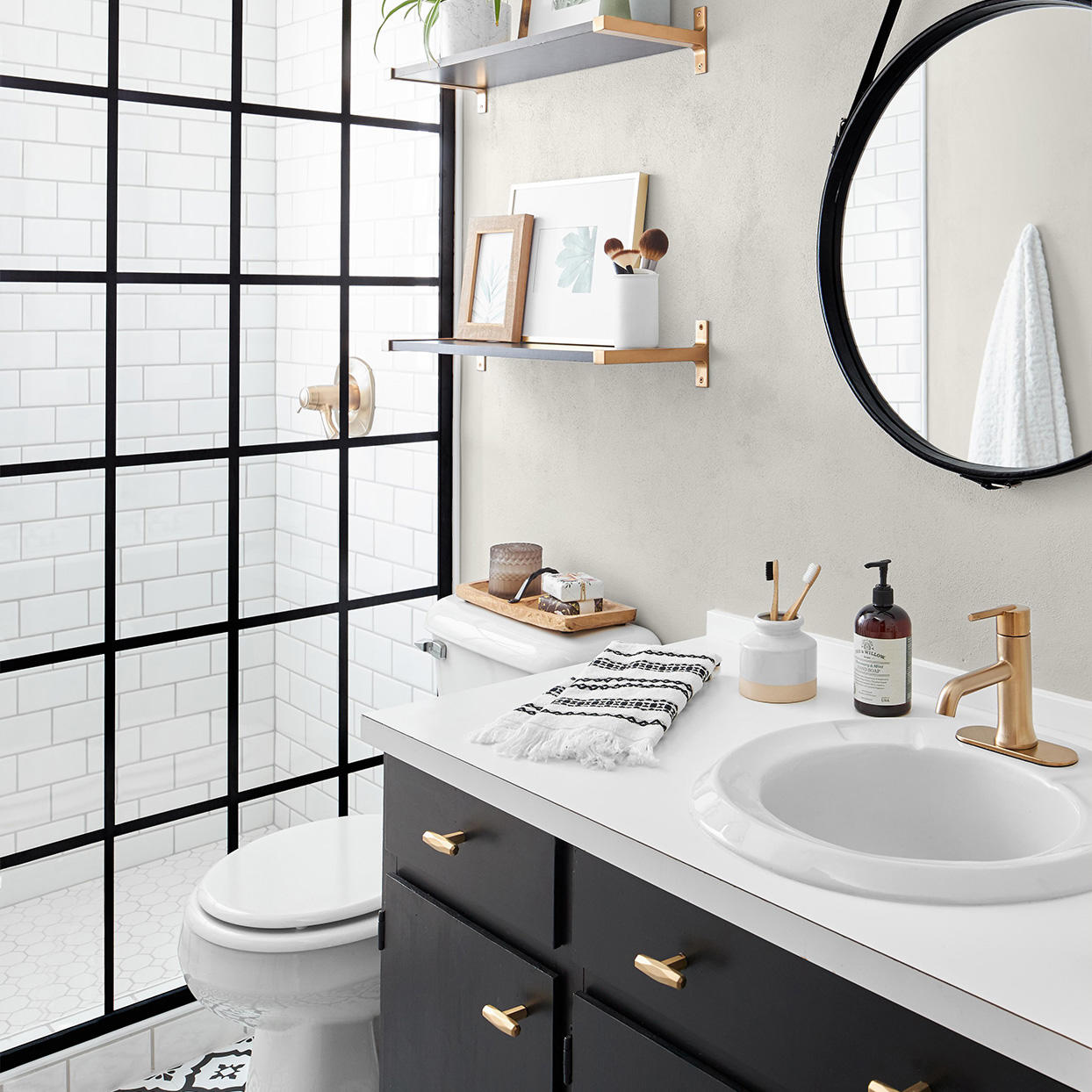 With bronze or gold color knobs, lines, will bring the bathroom sight focus. And a round mirror with a strap appears to hang from the new light fixture.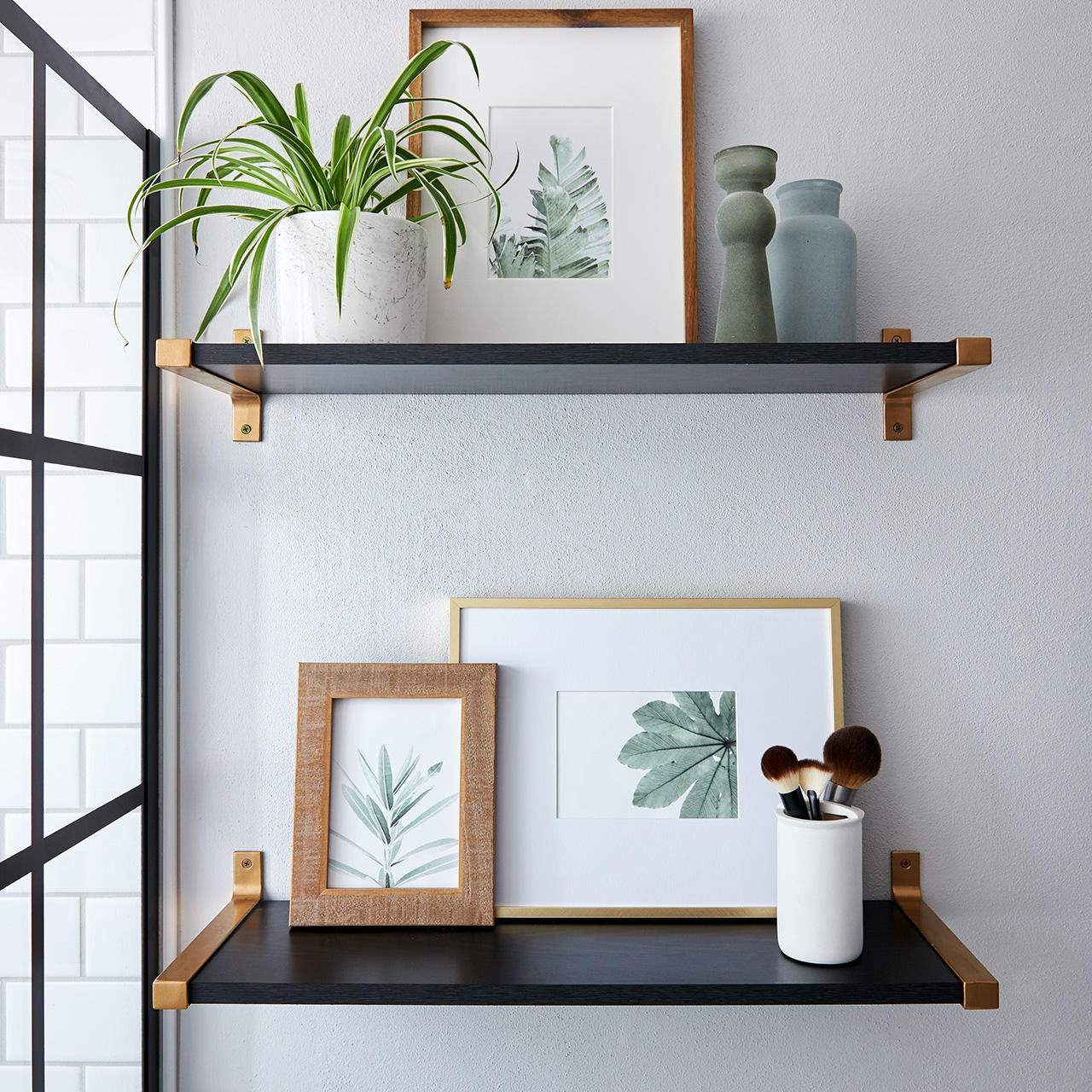 Floating shelves with spray-painted brackets increase display space but not visual weight.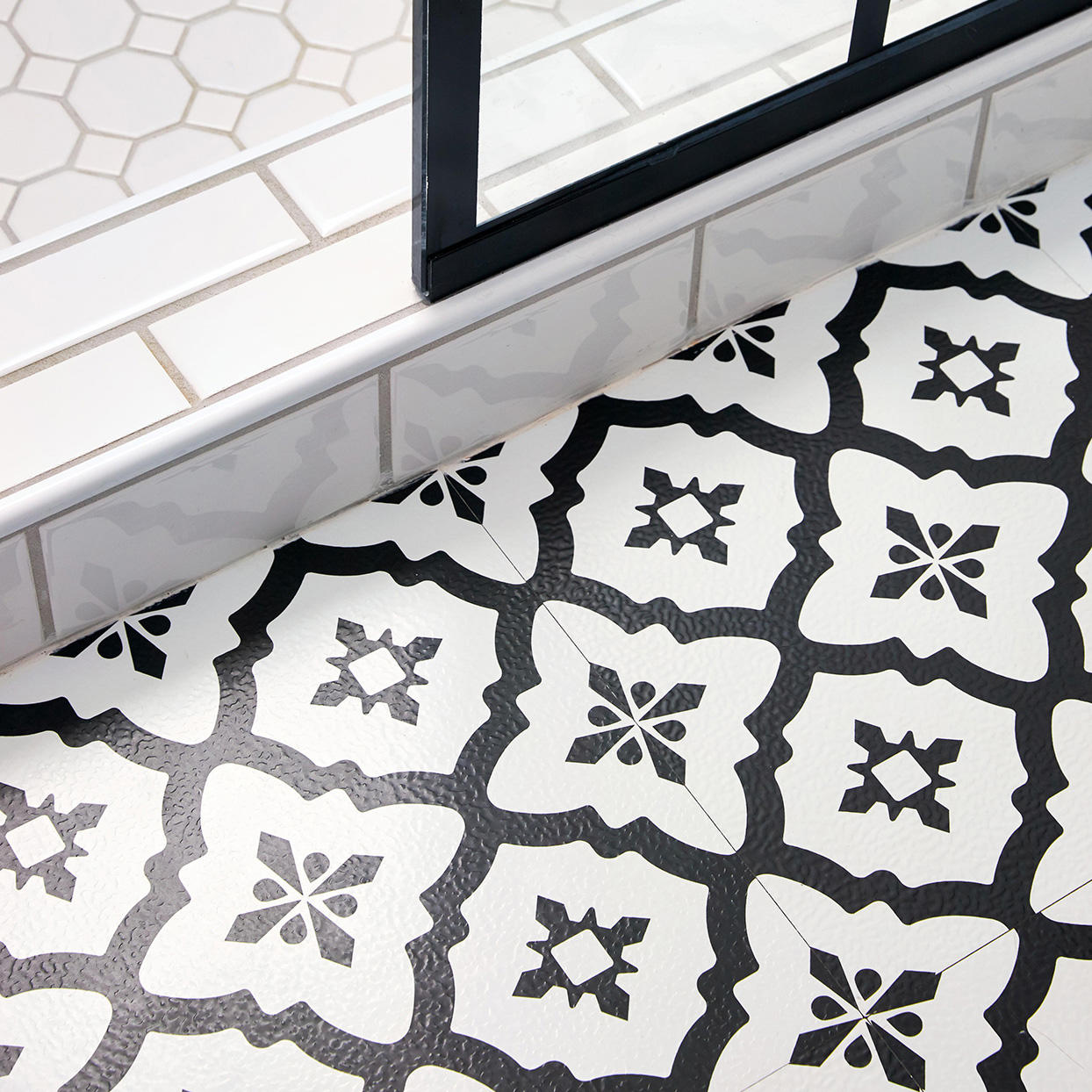 Tearing up the tile floor would have required a jackhammer. The simpler route: covering it with peel-and-stick vinyl tiles. Mounting the shower panel was just as slick. It's secured in two black channels with clear silicone.